Shoelugg
We are not just a product; we are a solution.
Shoelugg was started by designer Chery Moore while preparing to go on a road trip she packed her clothes in a large suitcase and threw her shoes on top of one another in a travel bag. When she got to her destination and begin to unpack she noticed in horror that one of her favorite pair shoes had a dent on the toe mainly due to the heel of another shoe pressing on the toe of the now damaged shoe, ruining a perfectly good pair of designer shoes forever!!
It was at that time she screamed to her friend Kenya asking why isn't there any type of luggage or bag designed solely to carry your shoes when traveling. Her friend stated that she herself didn't know of such a bag on the market and suggested that Chery Moore should design such a bag!!
Being one to never back down from a great idea she decided to move forth and design such a bag thus Shoelugg was born !!
Chery Moore is the name behind the Shoelugg brand her mission is to make the designer shoe buyer look and feel good when traveling, by providing them with an upscale means to carry their shoes and for them to feel confident that their shoes will be protected once placed in a Shoelugg!
TRAVEL IN STYLE
This is not your average tote! This bold, luxury design manages to serve as the answer to protecting and transporting your fancy footwear and being a very versatile fashion staple.
WHERE FASHION AND FUNCTION MEET
No longer will you have to sacrifice one for the other. You now have a solution that will meet your travel needs while turning heads at the same time!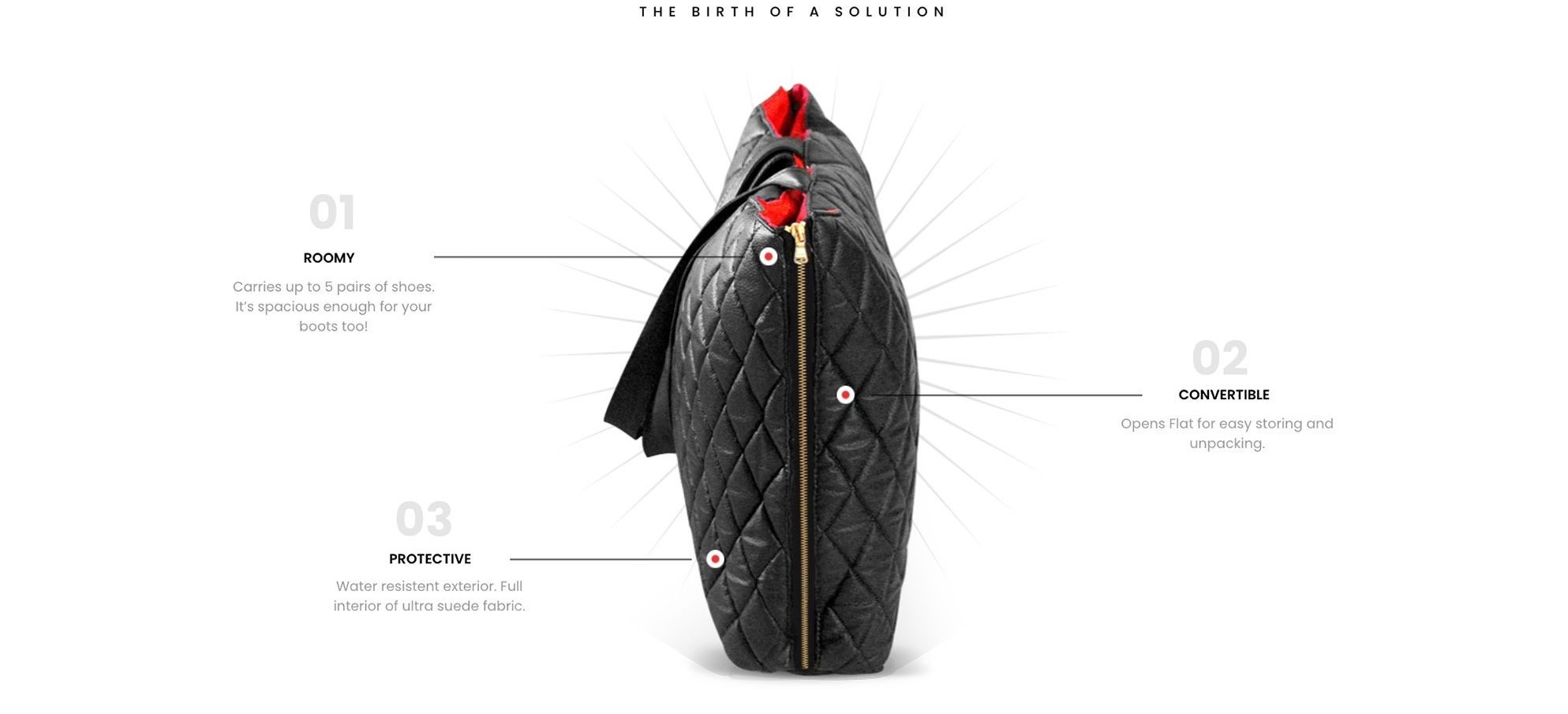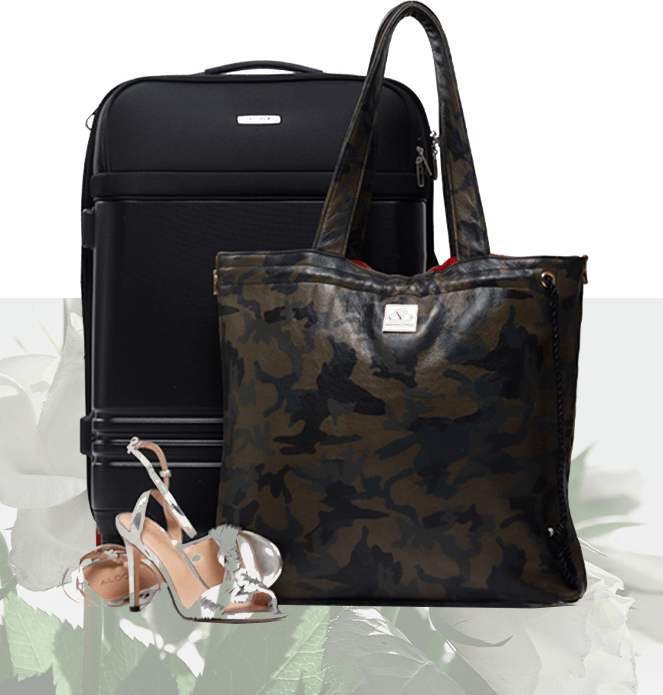 C O N V E N I E N C E
No Shoe Left Behind
If you've ever stuffed a suitcase, you know the woes of having to decide which items to take and what you wanted to take but couldn't. Later, you find that what you left was an essential part of your trip. ShoeLugg's Kennedy packs the power of a convenient shoe consolidation while providing the simplicity and flexibility to act as a carry-on, whatever your mode of travel.